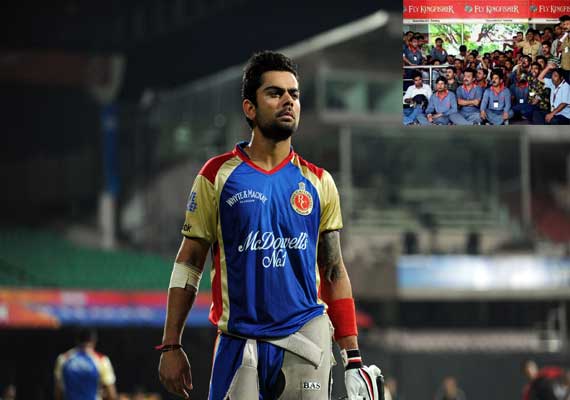 Several employees of Kingfisher Airlines today staged a noisy protest outside the residence of Team India batsman Virat Kohli here, demanding he should quit Royal Challengers Bangalore.
Virat Kohli is RCB captain and will be taking part in IPL's sixth edition.
The employees waved black flags outside his house and shouted slogans against Virat Kohli and RCB and Kingfisher owner Vijay Mallya.
SOURCE:
http://www.indiatvnews.com/sports/cricket/kingfisher-employees-stage-protest-outside-virat-kohli-s-house--7726.html
Join